School Programs
Make the zoo your classroom. We're giving kids unforgettable learning experiences that inspire a lifelong love of wildlife and wild places.
On-Site Program Information
Make learning an adventure in our 125-acre living classroom. Our on-site school programs are designed with grade-specific learning outcomes and include a variety of curriculum-connected activities that will spark curiosity, build discussion, and help bring concepts to life.
In-School Program Information
Bring the zoo to your school. With hands-on artifacts, interactive lesson plans, and topical zoo tour footage, our educators can deliver select programs in your school for students from kindergarten to grade 12.
Virtual School Program Information
Our dynamic conservation educators will take you on an engaging, virtual exploration of our zoo. Your class will meet the animals and plants from the region of your choice and satisfy your curiosity by asking questions of the experts.
Find Out More

The Vermilion Energy Zoo Explorers Program
The Vermilion Energy Zoo Explorers program ensures all students in Calgary have the chance to experience the zoo's unique education programs. This fund subsidizes program fees and bus services for eligible equity schools.
For the 2023-2024 school year, we have funding available for students from kindergarten to grade 6 to participate. When booking, please inquire for more details on how your students can benefit from this opportunity for on-site, in-school, or virtual programming.
Ovintiv Wilder Academy
The Ovintiv Wilder Academy program provides students in grades 7 to 9 from eligible equity schools the chance to experience the zoo's unique education programs. This fund, generously provided by Ovintiv, subsidizes program and bussing fees.
When booking, please inquire for more details on how your students can benefit from these opportunities for on-site, in-school or virtual programming.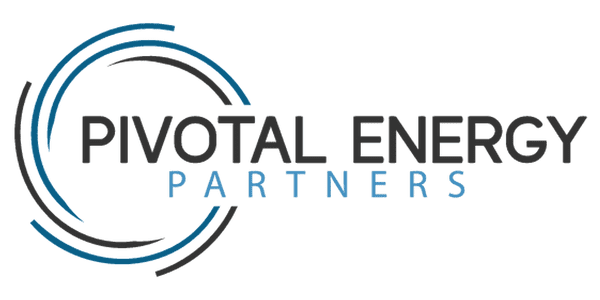 Wilder Academy
The Wilder Academy for students in grades 10 – 12 is funded by generous support from Pivotal Energy and is available for eligible equity schools to received subsidized programs and bussing.
When booking, please inquire for more details on how your students can benefit from these opportunities for on-site, in-school or virtual programming.
On-Site and In-School Programs
Frequently Asked Questions
What can we expect from a Wilder Institute/Calgary Zoo School program?

Our school programs are developed and taught by passionate and skilled conservation educators, and are designed with 3 goals in mind:

Engage participants in learning experiences connected to our unique setting, our animal colleagues and their conspecifics, and our global conservation programs
Make connections that enhance Alberta Education curricular outcomes in subjects such as science, social studies, and outdoor education
Inspire compassion and action for wildlife and wild places
What kinds of school program experiences do you offer?

Our school programming includes:

On-site programming brings you to the zoo and features a variety of engaging lessons
In-school programming is delivered in your own classroom
Virtual programming brings the zoo to your learning space through unique online experiences
How many students can participate in a school program and how many chaperones are needed?

Maximum student numbers depend on the grade and program type. Check the program descriptions for specifics. In general, maximum students are as follows:
Kindergarten to grade 3: 27
Grades 4-6: 32
Grades 7-12: 37
Edu-Treks: 30
In-school programs: 1 class per program
Virtual programs: 37
Important Information
If you exceed the maximum student number permitted for your program, you must book an additional program.
Each session includes admission for 6 adults, chaperones and teachers combined, as well as any aides required for special needs students. If you do have any aides, please let us know in advance how many will be in attendance for each session.
No infants, toddlers, or siblings are permitted in the classroom or on tours during the formal program. Adults attending with other children will be asked to explore the zoo while the program is delivered.
Schools must pay for any additional adults, to a maximum of 4 at a cost of $14.40 each, through Education a minimum of 3 business days prior to your visit. At the discretion of the zoo educator, these additional adults may be asked to explore on their own during the classroom portion of your visit.
Memberships and general admission do not provide access to School Programs. Any adult in the program using memberships or general day admission for the day will be asked to explore on their own during the program portion of their visit.
Adults without a pre-purchased program ticket, valid membership, or day admission ticket will be asked to leave the zoo.
Is zoo admission included in the school program cost?

Yes, you are able to explore the zoo with your class when not in your program.
How do I book and provide payment?

To book a program, click "Book Now" in the description of the selected school program and follow the directions. Programs must be booked at least two weeks before your selected program start date.

To make payment by credit card, call (403) 232-7732 at least two weeks prior to your program start date. Please note that missing this deadline will result in the cancellation of your program. You will receive a booking confirmation email once full payment is received.

Please note that we do not accept cheques or etransfers.
How do I cancel or change a program booking?

To cancel or request changes to a booked program, please call (403) 232-7732 or email SchoolPrograms@CalgaryZoo.com.

Cancellation or changes requested less than two weeks before the start of your program will incur a $50 administration fee. No refunds are granted for no-shows.
How do I provide feedback on a school program?

We welcome your feedback, as it helps us ensure that we remain as relevant and engaging as possible. You can share your thoughts with us by filling out our questionnaire.
What happens when we arrive at the zoo?

During our quieter months (September-April) you can go directly to the North Gate Entrance of the zoo. Once at the gates, let the staff know what school you are from and that you have a program. They will then send you through and onto zoo grounds.

During high season (March-June) members of our guest relations team may meet you in the North Gate bus loop or plaza and assist in directing you through the tunnel and onto the grounds. Arrival and departure at the bus loop can be busy, but we strive to support all our guests as best we can.

Once you are on zoo grounds, please explore until your program time. We recommend arriving 5 minutes before your scheduled start time at the location designated in your confirmation letter.
Where is my classroom located?

You can find the location of your classroom at the zoo with the map here.
Are sensory kits available?

We recognize all learners have unique learning needs. The Wilder Institute/Calgary Zoo offers sensory kits that can be used during school programs, which include learning tools such as wiggle seats, weighted stuffed animals, fidget tools, and more. Please let us know if you have student(s) who would benefit from using an item from the sensory kit by leaving a note in the comments section at checkout or by emailing SchoolPrograms@CalgaryZoo.com.
What online delivery platform is used?

We deliver our Virtual Safari Programs via Zoom. Participants can join our programs on Zoom through their browser. Downloading the Zoom application is not required.
What equipment do I need to connect virtually?

If you are in a classroom or shared learning space, you will need a computer, microphone, projector, and something to project onto (screen, Smart Board, etc.).

If your students are joining from their own homes, they will need a device (computer, tablet, phone, etc.) they can view the session on.
How should we set up our learning space?

If possible, please set up your camera to show us your students, as it is much more engaging and interactive for all if the students are visible.
What online etiquette is expected of us?

We ask that you keep yourselves muted until the educator lets you know that they are ready to take your questions. Teachers may be asked to relay or repeat questions to the educator if the educator is unable to hear them.

Use the chat function only if asking or answering questions with the educator.

The teacher is responsible for the behaviour of the students.
Can we ask questions during the program?

Questions are welcomed and encouraged. Your educator will ask your class if they have questions throughout the tour.

If you are in a shared learning space, the students can come to a microphone to ask questions or the teacher can facilitate.

If students are joining from their homes, they should unmute themselves to ask a question and then mute themselves again.

The chat function can be used for questions.
Can I record a virtual session to share?

We do not permit the recording of our virtual programs.