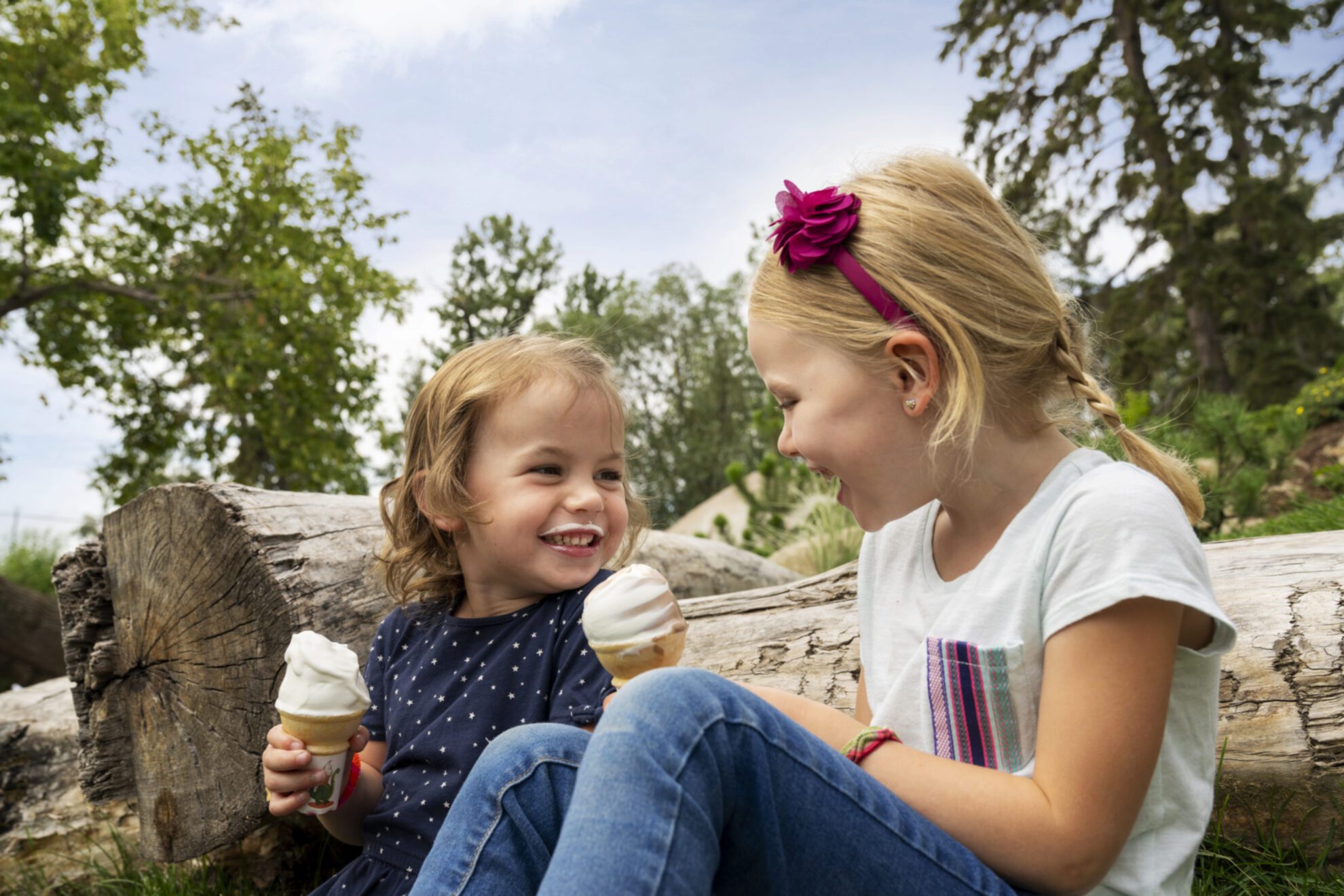 Birthday Parties
There's nothing kids love more than a day at the zoo – except a birthday party. The Wilder Institute/Calgary Zoo is the perfect place to celebrate your little one's special day.
Party Package Details

Availability: Saturdays and Sundays throughout the year
Times: All birthday parties are 1.5 hours in length and start at 11:00am, 1:30pm, or 3:30pm (pending availability)
Price for members: $30 per person (price is the same for both adults and children and includes a service charge and GST)
Price for non-members: $35 per person (price is the same for both adults and children and includes a service charge and GST)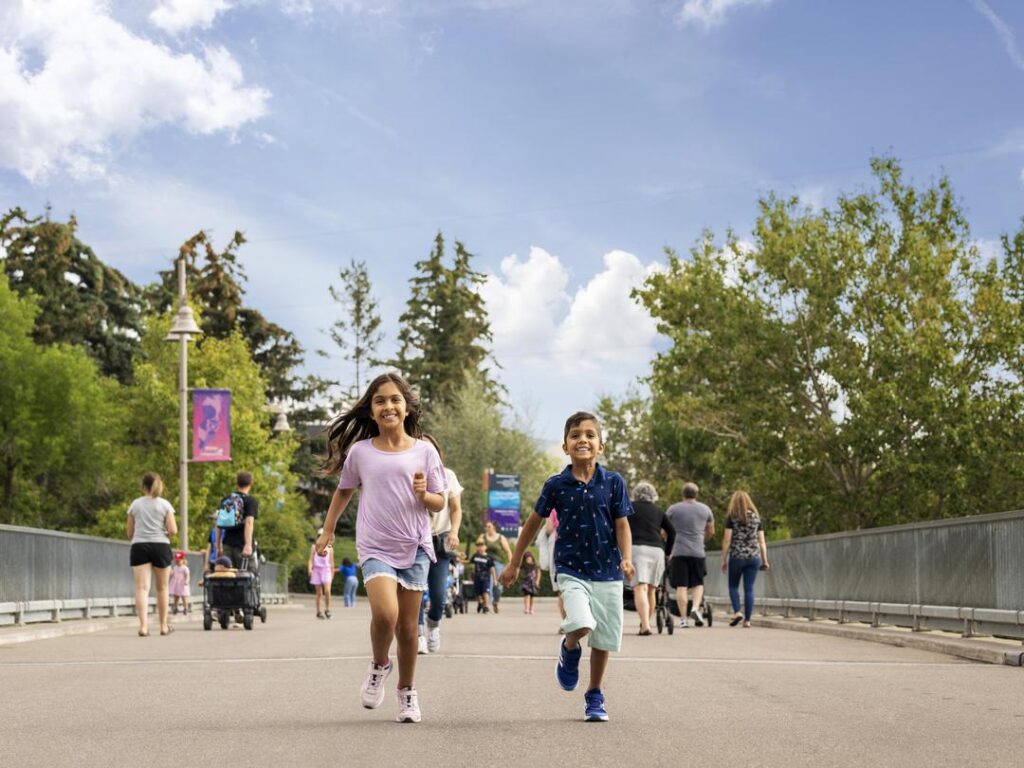 What's in your party package
Admission: Daily admission tickets
Party Location Rental: Choose from one of two indoor locations (pending availability)
Food & Beverages: Birthday meals for each guest (include a meal, side dish, juice box, and a cookie)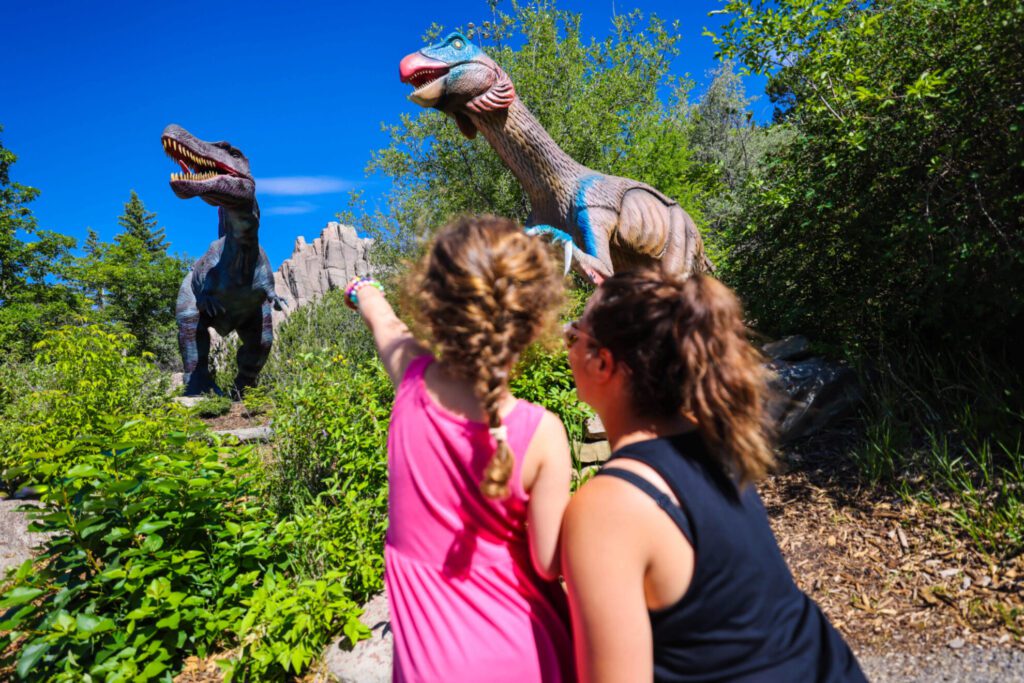 Menus
We're experts in serving up the fun, and that means creating menus that the whole party can get excited about.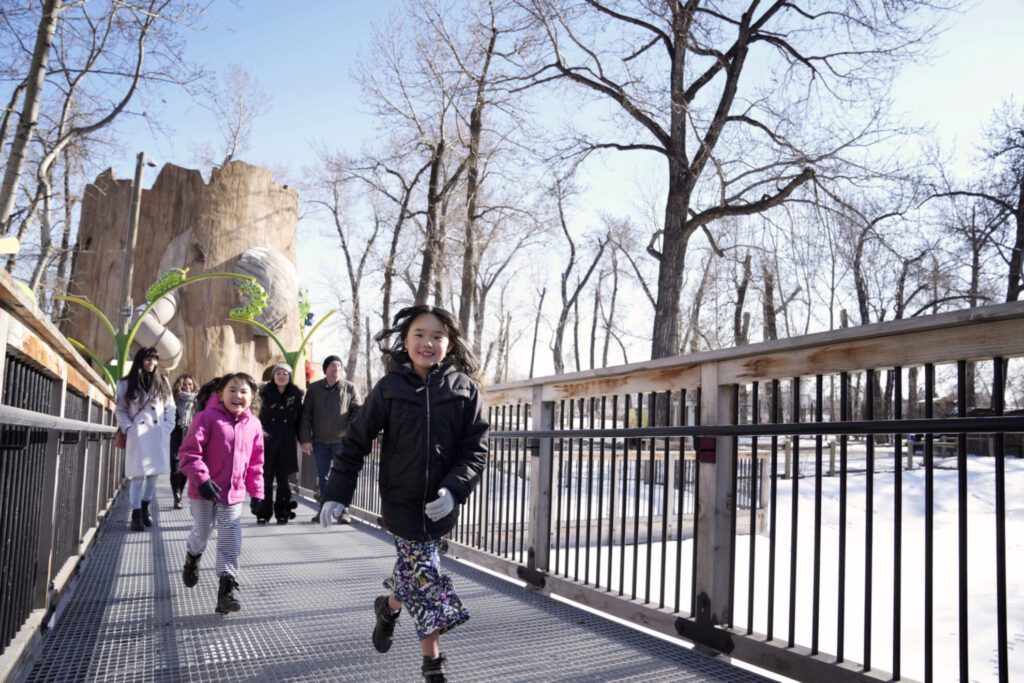 Make the party wilder
We offer a variety of additions to make your child's party unforgettable.
Gift Bags: Include a panda hat or scarf, panda keychain, and a growing aquarium*
Face Painter: Starting rate of $150 per hour
Carousel Ride:
– $5 per child for an Unlimited All-Day Rider Pass
– $3 per child for a single ride
* Gift bags must be ordered one week in advance of the party. 
Frequently Asked Questions
A birthday party for a little person has a lot of important details. Get started here.
Is there a member discount?

Yes, please contact us for more information on member discounts.
Does the price per guest apply to both adults and children?

Yes, the price applies to both adults and children over the age of three. Children under the age of three can attend for free.
Is there a minimum number of adults required to attend a birthday party?

Yes, for children between the ages of three to five, we require one adult chaperone for every three children. For children six and over, we require one adult chaperone for every four children.
Can we bring our own food?

No outside food is permitted except for a birthday cake or birthday cupcakes.
Do we have to serve our own cake?

You are welcome to bring your own cake, or we can supply cupcakes (chocolate and vanilla) for a price per person. You are responsible for providing all plates, napkins, cutlery, and serving utensils for your cake.
What is the cancellation policy?

Birthday parties are non-refundable; however, they may be rescheduled with at least two weeks' notice (a new date would be pending availability). There is a $75 administrative fee for rescheduling.
Can we bring our own decorations?

Yes, you can bring in your own decorations, except for those that would need to be attached to the walls or the ceiling. Please note that for the safety of our animals, confetti, piñatas, and balloons are not permitted on zoo grounds and therefore in any party location. We will provide some basic birthday party decorations. We are not able to provide early access to the birthday party venue, so any decorations that you would like to put up must be put up at the start of the party.
Where do guests park?

All guests should park in the North Lot and enter through the North Gate entrance. Please note that the cost of parking is not included in the cost of the birthday party. Parking costs $13 per day. Any attendees with a membership can park for free if they have successfully registered with ParkPlus.
Can we come early or stay at the zoo after the party?

Yes, your birthday party package includes admission to the zoo for the whole day. You may enter the zoo before the party or stay after it ends. Please note that you will not be able to access the party location before the party start time and that you must take all belongings with you from the room at the end of the party.
How do we confirm a party and make payment?

We book parties on a first-come, first-served basis. A party is not confirmed until we receive the full payment. The booking is non-refundable, so please be sure of your commitment when you book. To make payment, one of our Event Sales Coordinators will confirm the details with you over the phone and accept payment by credit card over the phone.
Can we store food, gifts, décor, and personal belongings in the party location while at the zoo?

Unfortunately, the zoo does not provide any storage areas. All belongings must leave the party location when the party time has ended. We suggest bringing or renting a wagon to help you transport your belongings between your vehicle and zoo grounds. Wagons can be rented from the North Gift Shop.
What if it rains or snows on the day of the party?

If the zoo is open, the party will run as scheduled. There are no refunds or rescheduling due to inclement weather.