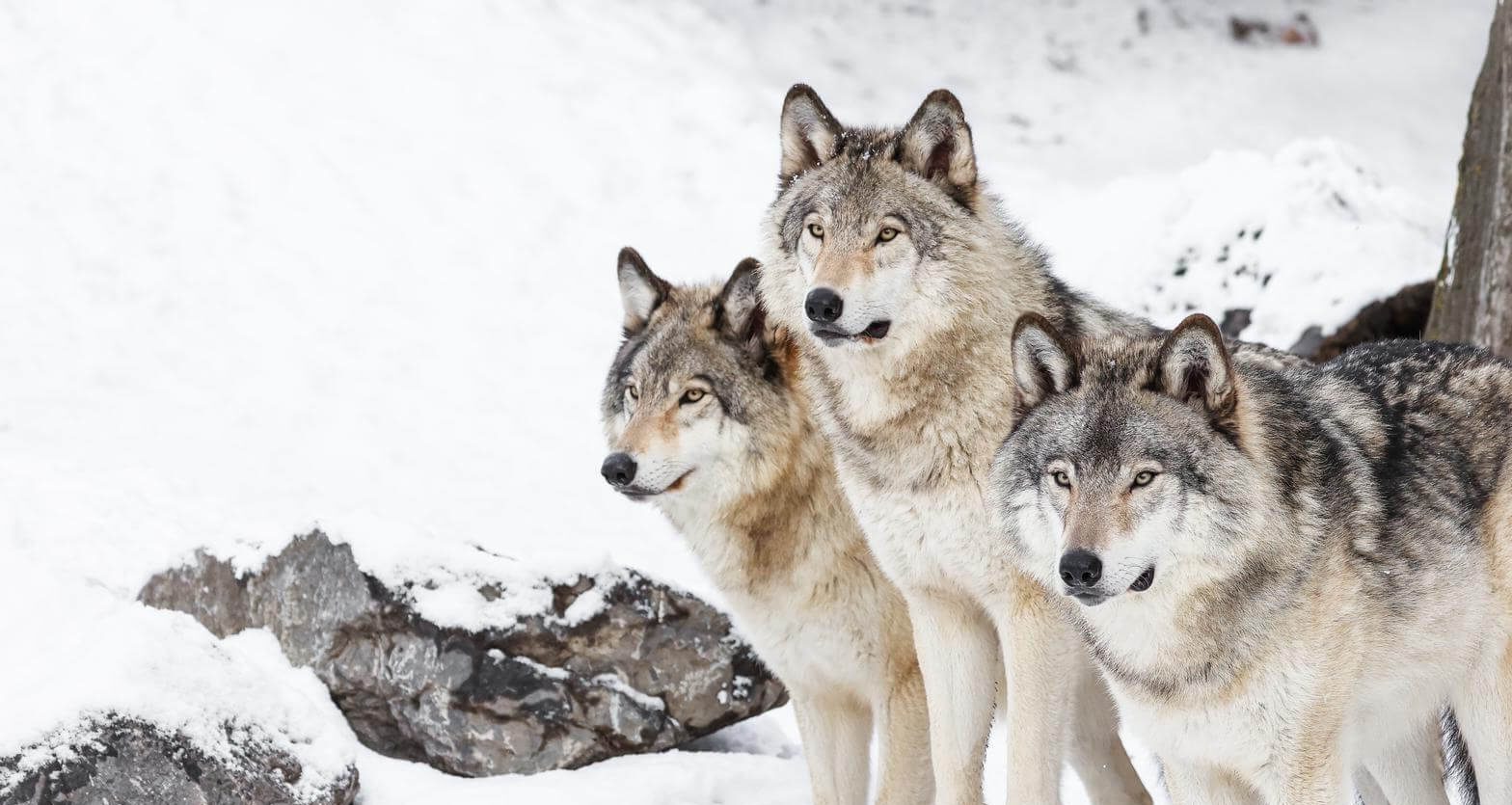 People Policies
Follow the Rules
The Wilder Institute/Calgary Zoo is committed to providing a safe and healthy environment for everyone – staff, volunteers, visitors, and our animals. We ask that you respect the zoo's rules and policies so that everyone can have a good time. Please also review our policies on unaccompanied youth and photo/video image use.
Keep to public pathways and respect our safety fences.
Avoid knocking on glass windows or throwing things at animals to get their attention as it frightens them.
Our animals and wandering birds have already eaten, thanks. Please don't feed them.
Walk, rather than run… take your time to enjoy everything!
Spare change? Donate to our conservation wishing wells instead of throwing coins in our ponds, pools, or fish tanks. Coins can be very harmful to our animals and birds.
Let our flowers flourish in the gardens and leave them for all to enjoy.
Keep noise levels respectable, act safely, and have a good time. Please remain fully clothed (ex. shirt, bottoms, and footwear), and please do not use profanity as this is a family-friendly space.
The Wilder Institute/Calgary Zoo is a smoke and vape-free facility. Learn more here.
Keep the following items at home: Fidget spinners, balls, Frisbees, balloons, bicycles, tricycles, rollerblades/skates, heelies, skateboards, drugs and alcohol, hacky sacks, laser pointers, scooters, and any noisemakers or musical instruments.
Any device that can propel itself independently from the accompanying adult is not permitted. This prevents accidents involving a child using the device, other guests, and the animals on grounds.
Stroller tricycles that allow a parent to steer, yet still have pedals (a.k.a. The Smart Trike) are not permitted at the zoo because they could be operated independently from an accompanying adult.
Pets of any kind are not allowed at the zoo for the safety of our animals and yours. Please do NOT leave pets unattended in your vehicle in warm weather. Leave them at home or with a proper caregiver.
Unaccompanied Youth
All children under the age of twelve must be accompanied by a responsible adult while visiting the Wilder Institute/Calgary Zoo – there are no exceptions.
Photo/Video Image Use Policy
During your visit you may be filmed, videotaped, or photographed. Your admission to the zoo serves as permission for use of your image by the Wilder Institute/Calgary Zoo. The commercial use of photographs, video, and film you take during your visit is strictly prohibited without full written consent of an authorized representative for the Wilder Institute/Calgary Zoo.
Animal Policies
Deciding on Species for the Wilder Institute/Calgary Zoo
Every species – mammal, reptile, bird, fish, amphibian or invertebrate – has unique physical, psychological, and social needs. Meeting those needs is a critical part of deciding which species should be housed here at the Wilder Institute/Calgary Zoo. We ensure that every species at the zoo has a role to play in conservation or education.
When deciding which species the zoo should care for, our team of animal care professionals begins by looking at a species' current conservation status. From there, they determine the conservation and education role that species can play and how the zoo might be able to contribute to global conservation efforts.
Then, the team assesses the welfare needs of each species – and the individual animals – to determine whether we can adequately meet those needs. Priority is given to species with the greatest conservation need, those where our impact will be the most meaningful, and species which we can care for most successfully.
Reporting Animal Deaths
Our commitment is to publicly disclose information about the births and death of animals at the Wilder Institute/Calgary Zoo.
We share animal updates on our social media pages and this website. In addition, we will issue a formal announcement in the following circumstances:
An avoidable death, that is one proven or suspected to be human error or avoidable circumstances;
The death is highly unusual, such as a death in view of the public, or the loss of a high-profile or long-standing resident animal;
Where we deem the matter to be in the public's interest, or where we need to clarify public questions about a death.
It should be noted that we do not routinely announce deaths by natural causes, although we do often share that information with conservation partners, zoo staff and volunteers, and visitors. This is particularly applicable in the case of our endangered animal breeding programs, where the mortality rate is often naturally very high.
In all cases, the death of any animal at the Wilder Institute/Calgary Zoo is carefully investigated and recorded for disclosure with the appropriate public or zoo officials.
Our Position on the Sustainable use of Biological Resources
As a leader in the global conservation community, the Wilder Institute/Calgary Zoo supports the effort to create and enforce laws against exploitation of biological resources.
The Wilder Institute/Calgary Zoo believes that to achieve success in conservation we must work with people, not against them, reward them, not punish them, and give them an economic alternative to the destruction of species and ecosystems. We support the ethical and science-based sustainable use of biological resources, in accordance with the International Union for the Conservation of Nature (IUCN), the Convention on Biological Diversity (CBD) and the Convention on International Trade of Endangered Species of Wild Fauna and Flora (CITES). We recognize that this may include sustainable harvesting of plants, fishing, hunting, and eco-tourism which yield local economic and conservation/natural ecosystem benefits.
An example of our position is our active and vocal support for the ban of shark fin soup in Calgary. Based on scientific knowledge, the practice of "finning" is currently unsustainable and is the single greatest risk to shark populations worldwide. We also have proposed new alternatives that, if adopted, could result in the sustainable harvesting of some shark species. This principle is taken beyond our own borders, such as by providing training in South and Central America to teach both youth and professionals about the science of sustainability – we are proving that creating economic benefits for a local community will yield conservation benefits.
Our Position on Euthanasia
Animal care professionals sometimes face the very difficult decision of whether it is necessary to euthanize an animal. Most often the reasons are obvious and the decision straightforward, but on occasion the decision may be more complex. At the Wilder Institute/Calgary Zoo, there is a defined process that involves all the members of the zoo's animal management team for making end-of-life decisions.
Welfare and conservation are guiding principles at the Wilder Institute/Calgary Zoo and they are key considerations in making these end-of-life decisions. The fundamental principle behind euthanasia is that the humane death of an animal does not compromise its welfare and has the capacity to eliminate potential future suffering.
The Wilder Institute/Calgary Zoo gives careful consideration to alternative treatments and/or solutions before euthanasia is considered. Within this context, there are three primary reasons why euthanasia may be considered:
The animal is suffering due to injury, disease or persecution by other animals within its social group.
In this situation, the first step is to determine if there is a way to alleviate the suffering through medical treatment or relocation to another group or facility. When there is no reasonable expectation that the animal's suffering can be effectively reduced and/or treated to an acceptable level, the decision may be made to euthanize the animal.
The animal is contributing to the suffering of other individuals.
The animal care team will first consider whether the animal can be relocated to another group or facility where its welfare needs can be adequately met without simply transferring a problem animal to another location. If there is no suitable alternative available and no expectation that the behaviour can be modified to return the animal to its group without jeopardizing the welfare of the other animals, the decision to euthanize could be made.
In rare situations, it may be possible that an animal can no longer be managed within the current collection or within an acceptable alternative facility. However, it is the responsibility of the animal management team to avoid such instances wherever possible in a manner that does not compromise the zoo's conservation mission and deep-rooted commitment to animal welfare.
Here, the same decision-making process is followed as in #2. The first course of action is always to determine if the animal can be relocated to another acceptable group or appropriate facility. Only as an absolute last resort would euthanasia be considered.