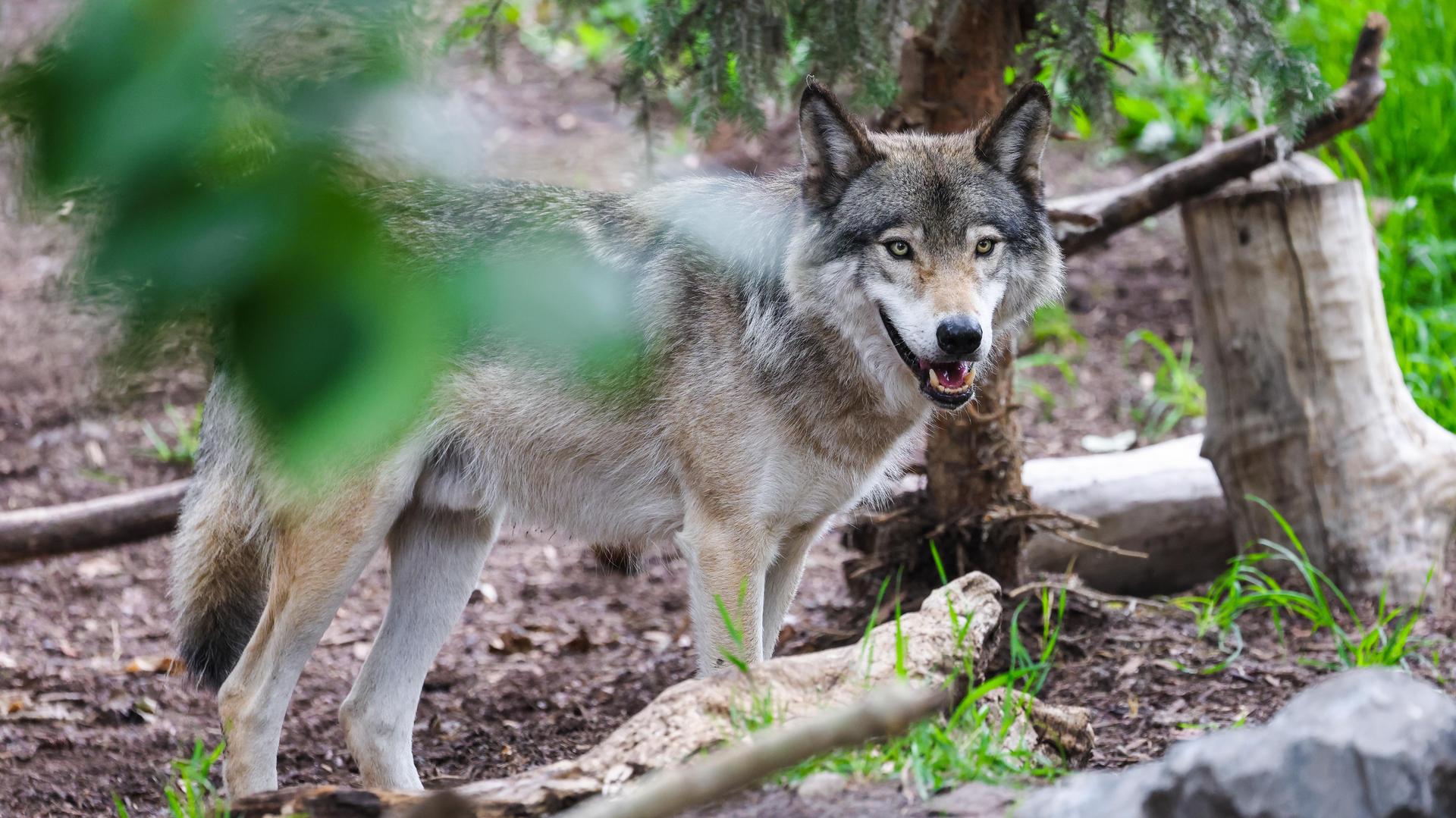 Frequently Asked Questions
Everything you need to know for your zoo adventure is here.
When does Wild Canada open?

Wild Canada will open to the public and members at 11 a.m. on December 1st, 2023. In addition, Penguin Plunge will be closed on December 1st from 9 a.m. – 11 a.m.

Visitors may still enter the zoo at 9 a.m., as per our normal business hours.
Do children under three years old need a day admission ticket?

No, children under three years old do not need a day admission ticket.
I purchased a day admission ticket online and will no longer be visiting. Can I get a refund?

If you have pre-purchased daily admission tickets, please contact Guest Relations at (403) 232-9300 or GuestRelations@CalgaryZoo.com to explore your options.
Can I reschedule a pre-purchased daily admission ticket?

Daily admission tickets are non-refundable but may be rescheduled up to seven days from the date of purchase. Please contact Guest Relations at (403) 232-9300 or GuestRelations@CalgaryZoo.com for assistance.
Do you offer admission discounts?
Can gift cards be redeemed for memberships?

Yes. Gift cards can be used for all online purchases, including memberships and tickets. Click here to purchase a gift card.
Can I leave the zoo and come back in?

If you purchase a daily admission ticket, you cannot leave and re-enter zoo grounds without a new daily admission ticket. Members will be able to leave and re-enter zoo grounds as long as they have their membership card.
How much does parking cost?

Parking is managed through ParkPlus, by the Calgary Parking Authority. The North Lot costs a flat rate of $13 per day, and the West Lot charges $2.25 for every 30 minutes of parking for a maximum of $13.

Payment can be made through the ParkPlus app. Payment machines are located in the following locations:

Alberta Plaza (North Lot)
West Lot (note: the West Gate is currently closed and will be open for the season from June 17th to September 4th, 2023)

Payment at the machines can be made via credit and cash ($1 and $2 coins). To pay with Visa Debit, you can pay online using your phone by using the instructions on the payment machines, or zoo staff can give you a QR code to use.
Parking is valid for 24 hours from the time of entry. Tickets for failure to pay are issued by the Calgary Parking Authority.
Note: Members can register with ParkPlus to receive free parking. Learn more about member parking here.
Animal Updates & Closures
Are all animal exhibits open?

There are closures in the Canadian Wilds zone due to construction in the area. Find out more here.
Are concessions and restaurants open?

Some of our restaurants and concessions are currently closed. Click here to view the current hours operations for all concessions. Please note some concessions may be open after regular operating hours during special experiences such as ZOOLIGHTS, presented by Olympia Trust Company.
Are retail shops open?

Yes. The North Gift Shop and Bamboo-tique are open. Tiger's Den Conservatory remains closed. Click here to view the current hours of operations for all retail shops.
Are playgrounds open?

The Brawn Family Foundation's Bugtopia is currently closed. Calgary Co-op Kids Zone, Dino Dig, and Kinsmen Zooventure playgrounds are open.
Is Prehistoric Park open?

Yes, Prehistoric Park is open for the season until November 1st.
Is Land of Lemurs open?

Yes, Land of Lemurs is open daily from 10:00am to 4:30pm. The walkthrough is open until Thanksgiving weekend.
Can I bring my own food and drinks?

Yes, you are welcome to bring your own food and drinks. Please remember to not feed the animals.
Are there any items I am not allowed to bring to the zoo?

Yes, there are certain items that are prohibited from zoo grounds:

Pets (with the exception of guide dogs and service dogs)
Bikes, stroller tricycles, scooters, rollershoes, and rollerblades
Selfie-sticks, balloons, balls, frisbees, hacky sacks, and laser pointers
Noisemakers and musical instruments
Drugs and alcohol (please see our Smoking Policy)
Are wagon, wheelchair, and powerchair rentals available?

Wagon rentals are available at the North Gift Shop, near the North Gate, for a rental fee of $10. Keep your receipt and bring the wagon back by 4:45 to get $2 back.
Wheelchairs are available at the North Gift Shop for a rental fee of $20, which includes a $10 refundable deposit and GST. Powerchairs are also available, for a rental fee of $25.

Please note that all rental equipment is in limited supply and is rented out on a first come, first served basis. Reservations are not taken, nor is there a waiting list.

For more information click here.
Do I have to wear a mask to visit?

Masking is no longer required when visiting the zoo.

Wilder Institute/Calgary Zoo staff and volunteers who work closely with vulnerable species, including primates, cats, and mustelids, will continue to wear Personal Protective Equipment (PPE) as required. This is subject to change without notice.