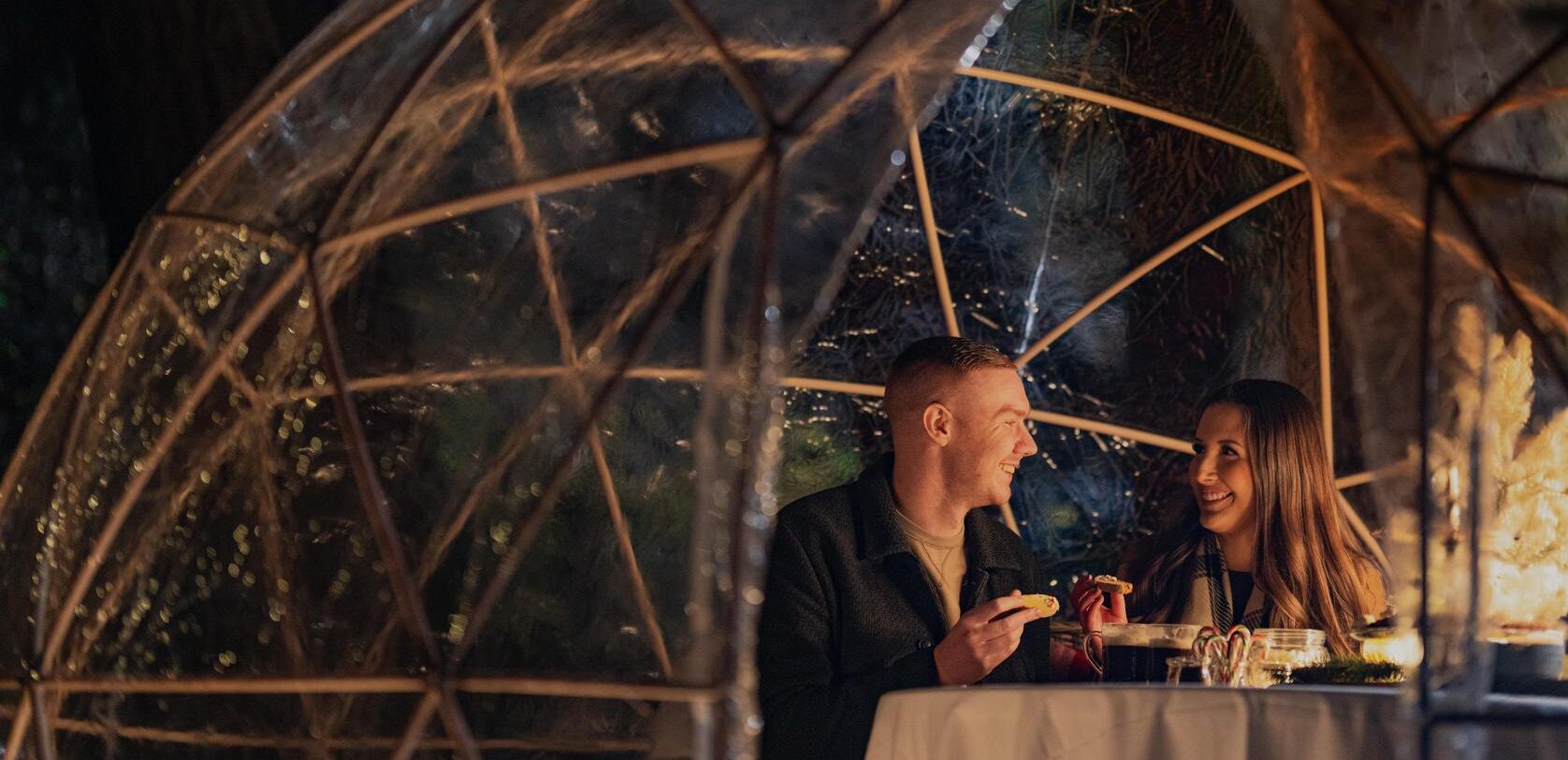 Snow Globes
Enjoy your private oasis surrounded by twinkling lights at this one-of-a-kind experience.
Snow. Glow. Whoa.
Snow Globes
This year's ZOOLIGHTS is welcoming brand-new rentable Snow Globes to make your next romantic date night, girls' night out, family celebration or other occasion extra special. Enjoy your private oasis surrounded by twinkling lights at this one-of-a-kind experience. Your package includes admission to ZOOLIGHTS along with the rental of a Snow Globe and your selected food and beverage package.
Rentals can be for 2 to 6 people and you can enjoy the Snow Globe for 1.5 hours. Our magical Snow Globes are comfortably furnished including a heater and you will have a dedicated staff member to assist with food and beverage delivery.
TICKET INCLUDES: Admission to ZOOLIGHTS, and the rental of your Snow Globe with your choice of theme package.
PRICE: $180 per Snow Globe + additional fee per person based on theme package chosen
Enchanted Winter Feast: $110 per person
Decadent Holiday Package: $60 per person
Cozy Cookie Package: $40 per person
WHERE: The Garden of Light, in Dorothy Harvie Gardens
TIME: Choose from two time slots: 5:30pm – 7:00pm or 7:30pm – 9:00pm
WHEN:  November 17th, 2023 through January 7th, 2024. Snow Globes are available for rent each night of ZOOLIGHTS*.
*Some exclusions apply – only dates that the globes are available will show on the booking calendar
EXCLUDING: The following dates are excluded:
November 28: Private event
November 30: Private event
December 25: Closed for Christmas Day
December 31: Zoo Year's Eve – this evening requires a separate ticket*. Purchase tickets here.
Book Your Snow Globe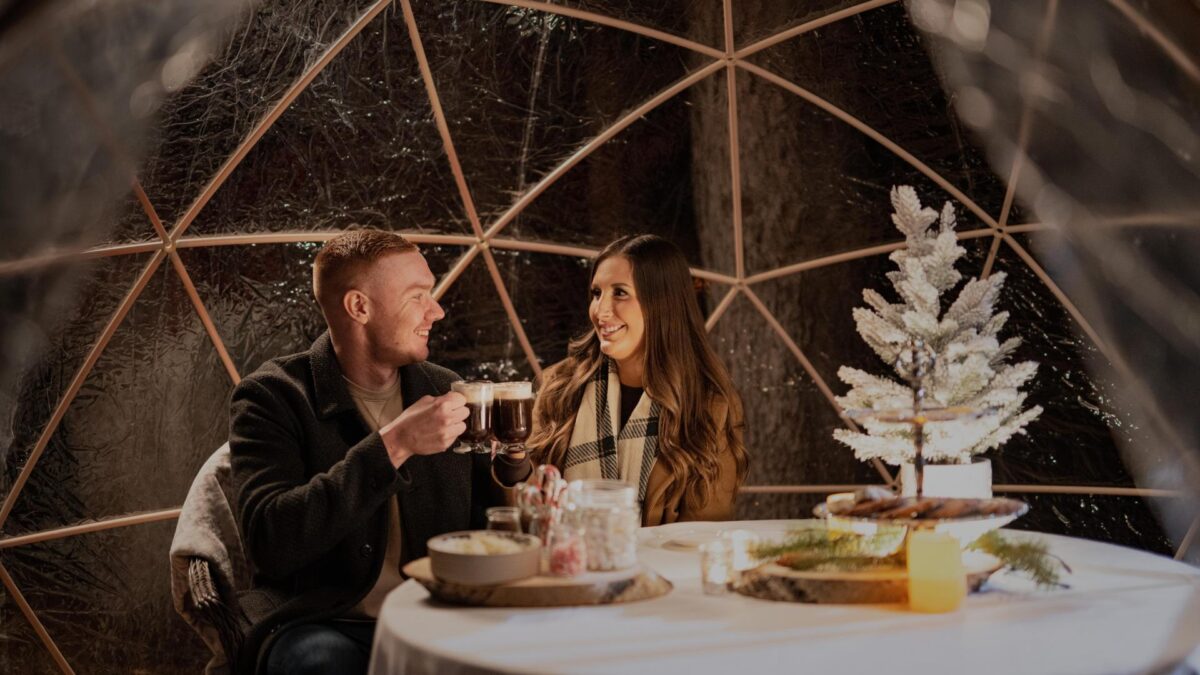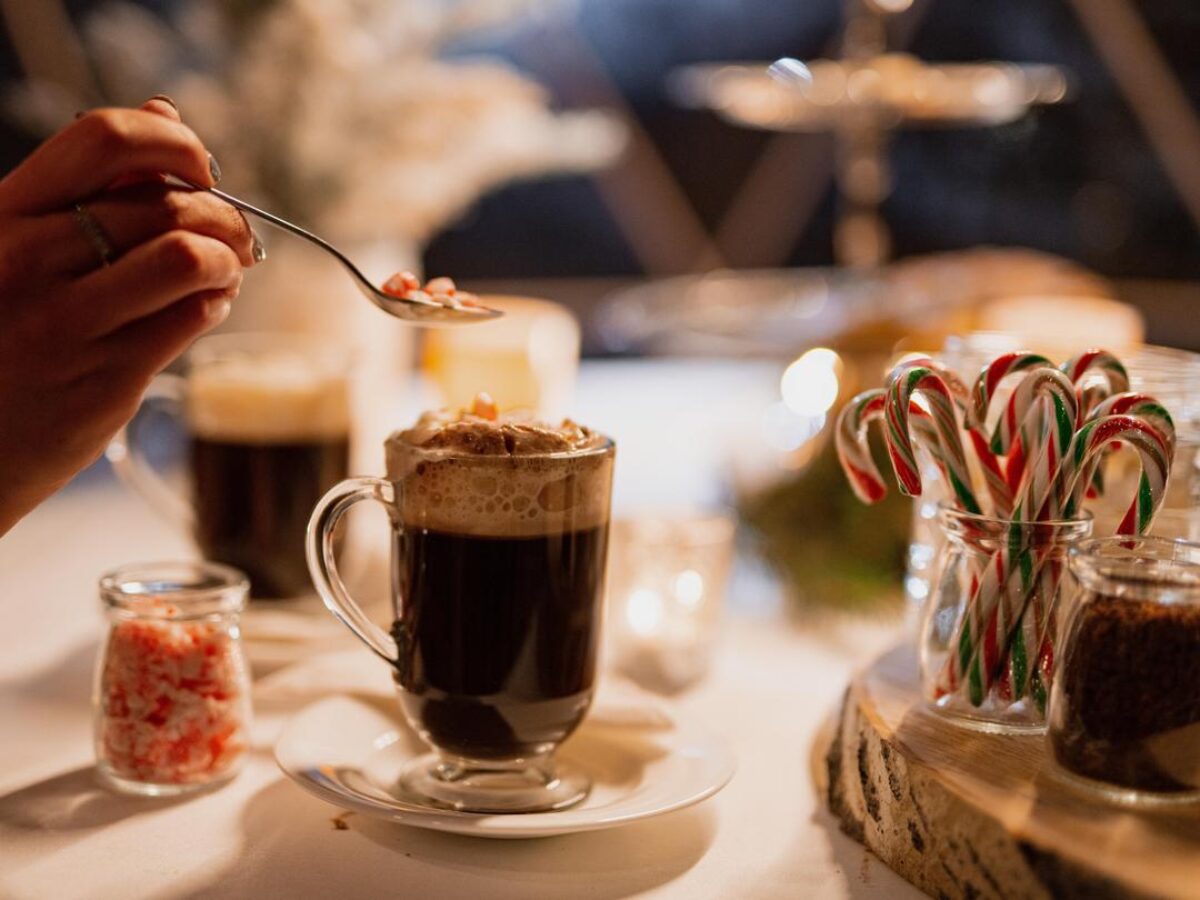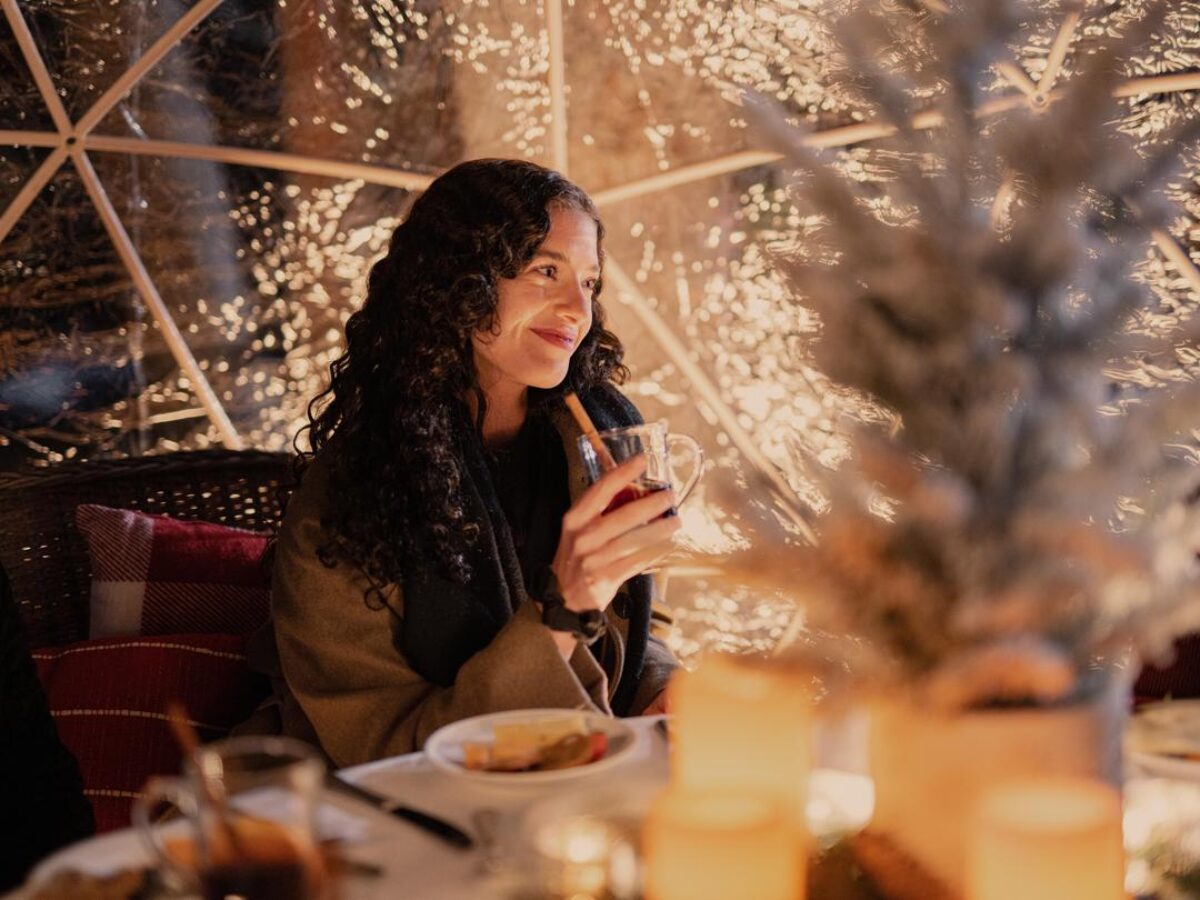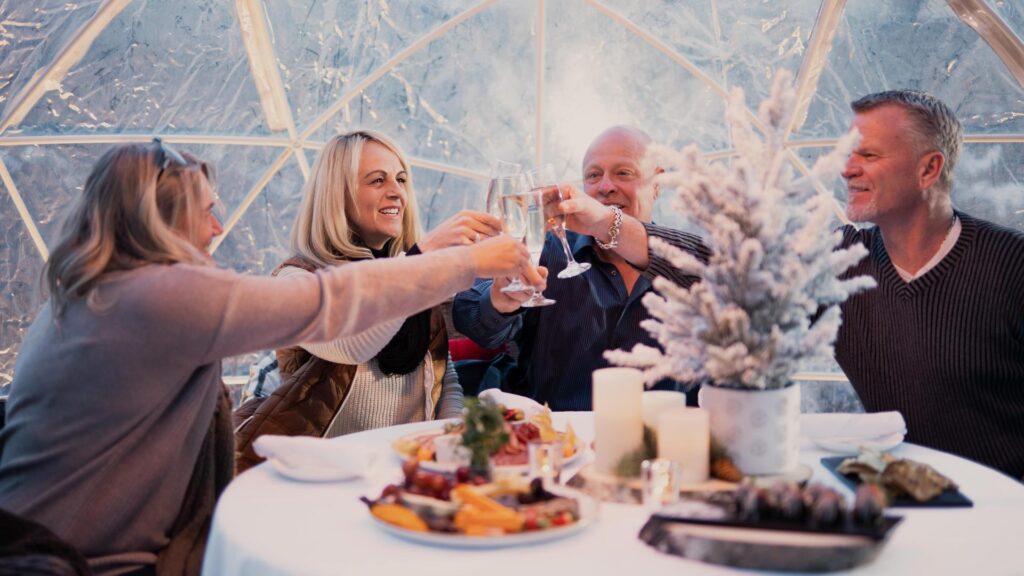 $110/person
Enchanted Winter Feast
2 glasses of wine per person included in meal
Mini Ciabatta with Extra Olive Oil & Balsamic (V)
Autumn Squash Soup: Mildly scented with curry & maple syrup crème (V, GF), candied pecan crumble, paysanne of squash & blood orange gastrique
Alberta AAA Beef Bourguignon (GF) garnished with quarter-cut mushrooms, pearl onions, double-smoked bacon, Agria potato purée, roasted root vegetables or spinach lentil & chick pea dahl (GF, DF, V, VE), saffron scented basmati rice and grilled market vegetables
Chocolate Olive Oil Pyramid Cake (GF, DF, V) with Grand Marnier scented Mandarin slices & spiced Anglaise
$60/person
Decadent Holiday Package
Mulled wine
Charcuterie board condiments, pickles
Artisan cheese board crackers, fruits
Miniature fancy Christmas cookies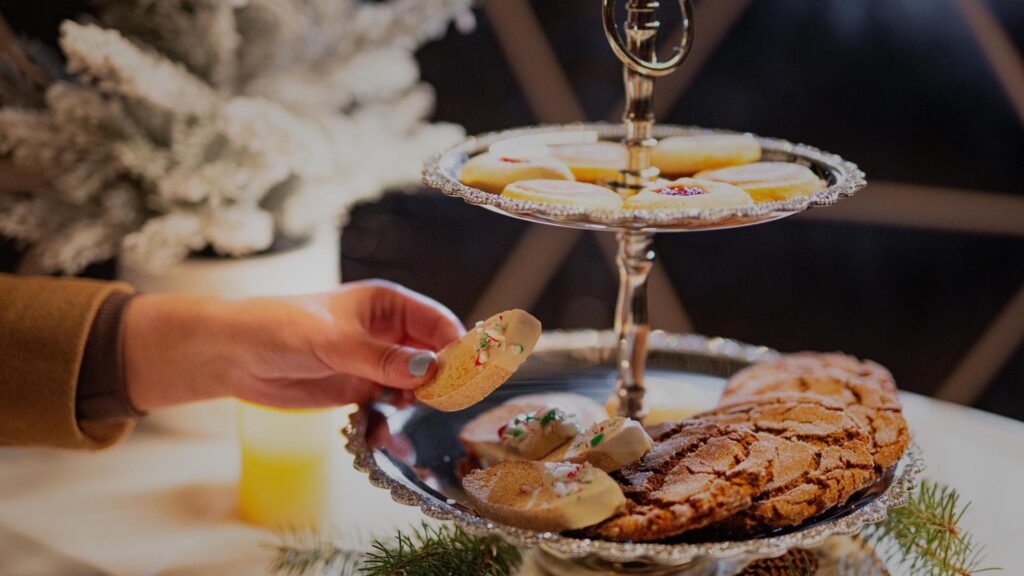 $40/person
Cozy Cookie Package
Hot chocolate bar with whipped cream crushed candy canes, Oreo crumble, candies and mini marshmallows
Miniature fancy Christmas cookies
Additional Booking Information
Main zoo entrance for ZOOLIGHTS opens 5:00pm.
Enjoy ZOOLIGHTS before or after your chosen time.
This experience takes place snow or shine. Tickets are non-refundable.
In rare circumstances ZOOLIGHTS can be cancelled (ex. extreme weather) – we will contact you to re-book your experience for a different date if this happens.
Snow Globes can be enjoyed by all ages. IDs will be checked for members of your party being served alcohol.
Although each Snow Globe has a heater, please dress for the weather. This will allow you to enjoy the rest of ZOOLIGHTS comfortably and stay warm in the Globe.

Enchanted Winter Feast packages must be booked a minimum of 48 hours in advance.

Cozy Cookie & Decadent Holiday packages must be booked a minimum of 48 hours in advance.
TICKETS ARE NOT SOLD ONSITE and MUST BE PURCHASED ONLINE IN ADVANCE.